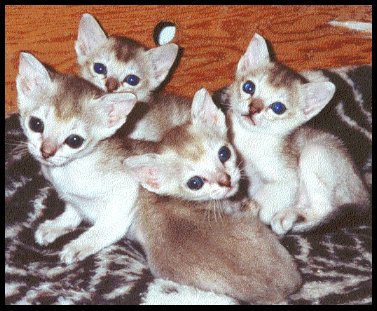 Photo courtesy of Shirley Graham

The owner of this site accepts no responsibility for any unethical dealings and suggests that buyers contact several breeders, and ask for written contracts and health guarantees, before purchasing a Singapura cat or kitten. It is the responsibility of both buyer and breeder to retain copies of all relevant documents involved in any transaction. Also no responsibility is assumed for content or accuracy of information on the web pages of individual breeders.
If you post a listing - Any listings that are set at "0" for an indefinite listing will be removed immediately.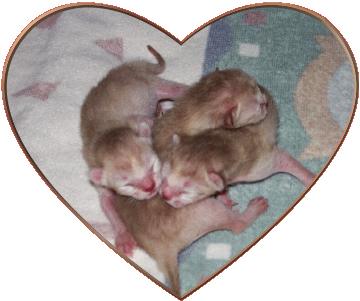 1 day old kittens
Thank you, Linda Kessimeier!
To post or view listings -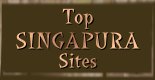 Site © T. Meadow
Graphics © Melody Amundson, Mariposa Creations